ALLERGY RELIEF FOR THE FAMILY
Allergies impact everyone differently year-round. The right relief at the right time can help you and your family be prepared for symptoms so they don't impact daily activities, energy, and overall wellness.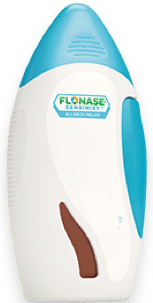 ADULT
Use 1-2x in each nostril daily
Helps block 6 allergic substances, not just 1*
Next generation delivery system with unique MistPro technology
Scent free and virtually drop free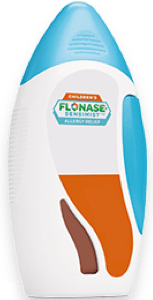 CHILDREN'S
Talk with your child's pediatrician before beginning treatments
Provides non-drowsy 24-hour relief
Scent free, alcohol free and virtually drip free
Kid-friendly for ages 2 & up
*Mechanism vs most over-the-counter (OTC) allergy pills. FLONASE nasal sprays act on multiple inflammatory substances (histamine, cytokine, tryptases, chemokine, and leukotrienes). The exact number and precise mechanism are unknown.

Unlike most allergy pills and syrups, Flonase Sensimist and Flonase Sensimist relieves your worst symptoms, including nasal congestion.**





**vs single-ingredient antihistamines which do not treat nasal congestion.
***FLONASE SENSIMIST is indicated for itchy, watery eyes in adults and children 12 years of age and older.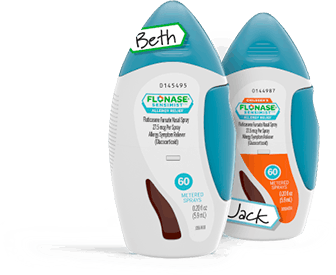 ALLERGIES JUST GOT PERSONAL
Keep your whole family's allergies under control AND organized by customizing each person's Flonase Sensimist with a nametag!
Pick your label & write your name. Peel off the sticker. Place on your Flonase Sensimist!

DISCOVER OUR RANGE OF ALLERGY SYMPTOM RELIEF PRODUCTS