SPRING ALLERGIES 101: CAUSES, SYMPTOMS, AND TREATMENTS
ABOUT SPRING ALLERGIES
While the start of spring is pretty much the same every year (March 19th, 20th, or 21st), the start of spring allergy season is something else entirely. In some parts of the country, spring allergy season can start as early as February, and last well into summer!1
So even though it may not technically be "spring," your nasal congestion, sneezing, itchy, watery eyes, and a runny nose could very well show up earlier and stick around long past their welcome.
But that doesn't mean you have to let spring allergy season catch you off guard. In just a few minutes (or less, if you're a speedy reader), you'll get the inside track on spring allergies—what causes them, what they do, and more importantly, what you can do about them. Now, let's get to it.
CAUSES OF SPRING ALLERGIES
One of the most common and most bothersome symptom reported for
allergies is nasal congestion.6
Also on the list, sneezing, itchy, watery eyes, itchy nose, and runny nose. include:
nasal congestion
sneezing
itchy, watery eyes

†

itchy nose
runny nose
SPRING ALLERGY TIPS AND TREATMENTS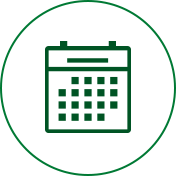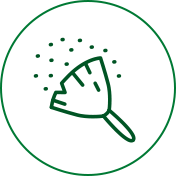 *vs single-ingredient antihistamines that do not treat nasal congestion.
†FLONASE SENSIMIST is indicated for itchy, watery eyes in adults and children 12 years of age and older. See product pages for full information.