SPRING TRAINING FOR ALLERGY SEASON
Spring is in the air! That means it's time to wave goodbye to the winter blues and say hello to longer days, warmer weather, and, of course, baseball. But, as we slide into the new season, it's important to remember that allergy season is also on deck—with grass pollen being one of the main opponents.1 That's why we've put together an allergen scouting report to help you strikeout allergies this season.

MEET THE ALLERGEN LINEUP
Whether you're heading out to the ballpark or just playing around in the sandlot, here are some of the most common grass allergens2 you and your Little Leaguers could be facing.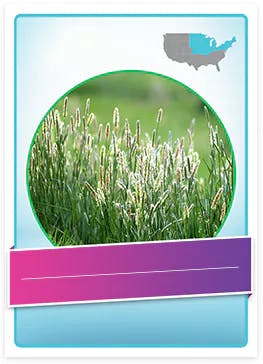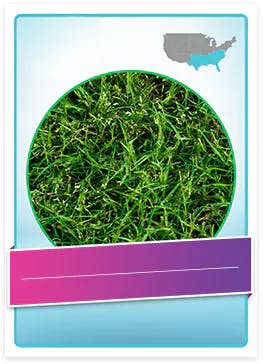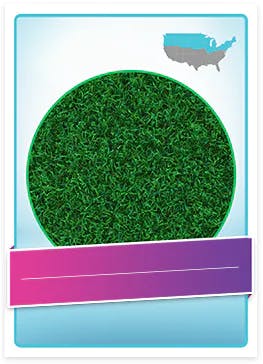 THE BEST DEFENSE IS A GOOD OFFENSE
Now that you know the opponents, here are some tips to help prevent grass allergies from flaring up, so you can come out victorious when you take the field.

Know The Signs
If you're bothered by frequent sneezing, nasal congestion, an itchy throat, runny nose, or watery eyes, you could be experiencing the symptoms5 of seasonal allergies related to pollen.

Visit Your Specialist
Knowing what's causing your allergy symptoms will help you determine which allergy medicine is right for you, and help level the playing field.

Rain Delays Are A-Okay
When it comes to pollen, rain is your best teammate. Rain helps clear the air of pollen, reducing your exposure to allergens.6
Check The Count
Similar to the way a manager monitors the pitch count, it helps to keep an eye on the pollen count before you hit the field.
Hit The Showers
After a game or once you're done playing, make sure to change out of your clothes and take a shower. Doing so will rinse off any tagalong pollen from your hair and skin.

Take An Early Lead
If you feel your allergy symptoms kicking in, meet them head on by treating them as soon as they start. Once-daily FLONASE nasal sprays deliver 24-hour relief from your most bothersome allergy symptoms, including: nasal congestion, itchy, watery eyes,* sneezing, and runny nose.
*FLONASE SENSIMIST is indicated for itchy, watery eyes in adults and children 12 years of age and older. See product pages for full information.
Sources:
1. What You Don't Know About Spring Allergies Can Cause You Misery. American College of Allergy, Asthma & Immunology website. https://acaai.org/news/what-you-dont-know-about-spring-allergies-can-cause-you-misery. Accessed December 19, 2017.
2. How To Control Your Seasonal Allergies. National Institute of Health Medline Plus website. https://magazine.medlineplus.gov/pdf/MedlinePlusSpring2013.pdf. Accessed December 19, 2017.
3. ACAAI. (2015, September 01). ACAAI Newsletter Issues #4. Retrieved January 10, 2018 from https://acaai.org/resources/connect/patient-newsletter/issue4.
4. Blue Grass. Pollen.com website. https://www.pollen.com/research/genus/poa. Accessed December 19, 2017.
5. Allergy Symptoms. American College of Allergy, Asthma & Immunology website. https://acaai.org/allergies/allergy-symptoms/nausea-and-vomiting. Accessed December 19, 2017.
6. Seasonal Allergies: Nip Them In The Bud. Mayo Clinic website. http://www.mayoclinic.org/diseases‐conditions/hay-fever/in-depth/seasonal‐allergies/art-20048343. Accessed December 19, 2017.