What Is a Ragweed Allergy? And What Can I Do About It?
So spring and summer are gone and you're still experiencing seasonal allergy symptoms in the fall? Well, chances are you're one of the 23 million1 Americans allergic to ragweed pollen – a fine powder that can bring about seasonal allergy symptoms. But don't worry – with a little knowledge on the subject and the right treatment, you'll be back to enjoying the season minus your symptoms.
WHAT DOES RAGWEED LOOK LIKE? AND WHERE DOES RAGWEED GROW?
With 17 or more species of ragweed common in North America2, chances are you've seen one –especially if you live in, or have visited the east or midwest U.S.
Here are a few pictures for easy identification: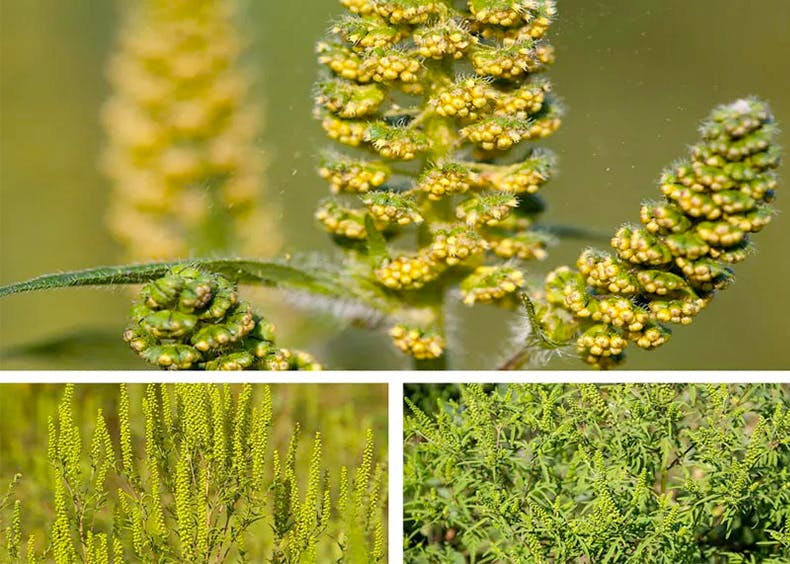 WHEN DOES RAGWEED SEASON END?
Ragweed pollen season peaks in early September and concludes at the first frost of the season –when temperatures drop below freezing.2
HOW DO I AVOID RAGWEED OUTSIDE?
Want to feel better? Follow these steps to minimize your exposure and vulnerability to ragweed pollen indoors and out.

WASH YOUR HANDS
Pollen is sticky and can stay on your hands when you touch something while you're outside, or even stick to your pet, if it's been outside.1

CLEAN AND REPLACE FILTERS OFTEN
Such as those for your furnace and air conditioner. Use HEPA filters, which can remove at least 99% of pollen, as well as animal dander, dust, and other particles.3

TREAT WISELY
Unlike most allergy pills, once-daily FLONASE relieves your worst symptoms – including nasal congestion, plus sneezing, runny nose, and itchy, watery eyes. Tap here to learn more about treating your seasonal allergy symptoms.
These tips can make a big difference in helping ease the sneezing, runny nose and other annoying symptoms that come with ragweed allergies. Ragweed may be everywhere, but it shouldn't stop you from getting the most out of your day.