WHAT CAUSES SYMPTOMS OF ALLERGIES
Allergens are allergy-causing particles that travel through the air. Below are the most common types of allergens.

ANIMAL ALLERGENS
Minute airborne particles produced by pets like dogs or cats are called "pet dander."

INDOOR ALLERGENS
These include mold and particles from dust mites. These allergens are with us all year long.

TREE POLLEN
Occurs at certain times of the year and is especially prevalent in the fall.

OUTDOOR ALLERGENS
These are the seasonal allergies that include pollen from grass and weeds.
Allergens enter our bodies through our nose.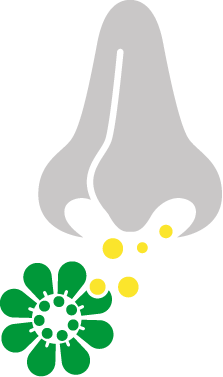 They trigger a response from our immune system.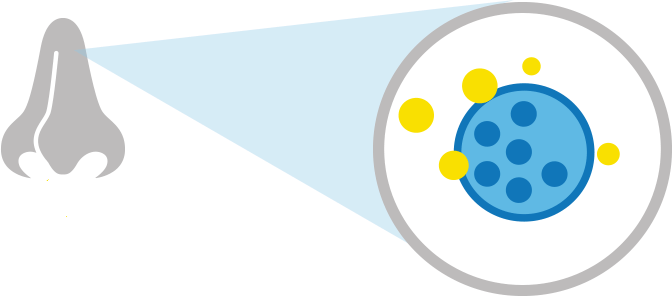 Inflammatory substances are released, causing your allergic symptoms.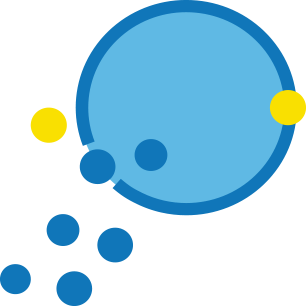 FLONASE® acts on multiple inflammatory substances including histamine, prostaglandins, cytokines, tryptases, chemokines, and leukotrienes.
Most common OTC allergy pills act on histamine alone.*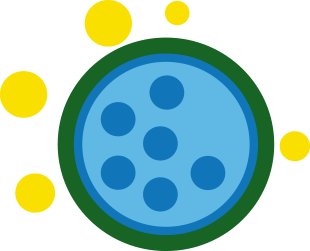 *Mechanism vs. most OTC allergy pills. Flonase® acts on multiple inflammatory substances (histamine, prostaglandins, cytokines, tryptases, chemokines, and leukotrienes). The exact number and precise mechanism are unknown.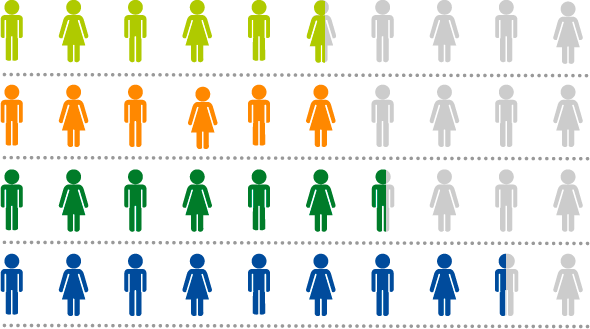 1. Ratner PH, van Bavel. JH. Martin BG. Et al. A comparison of the efficacy of fluticasone propionate aqueous nasal spray and loratadine alone and in combination for the treatment of allergic rhinitis. J Fam Pract. 1998:47(2):118-125.
2. DeWester J, Phillpott EE, Westlund RE, Cook CK, Richard, CA. The efficacy of intranasal fluticasone propionate in the relief of ocular symptoms associated with seasonal rhinitis. Allergy Asthma PROC. 2003:24(%): 331-337.
ALLERGIES IMPACT YOUR QUALITY OF LIFE
Nasal allergy symptoms can negatively affect our lives and many aspects of our personal and professional activities.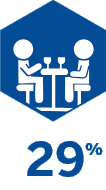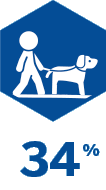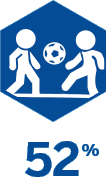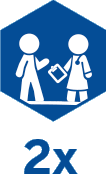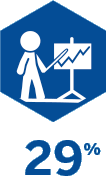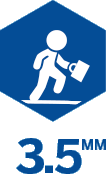 3. Brooks M. Allergic rhinitis a significant burden. http://www.medscape.com/viewarticle/739928. Published March 30, 2011. Accessed March 17, 2014.
4. World Health Organization (WHO) White book on allergy. Milwaukee, WI:World Allergy Organization 2011.

Sources:
1. Medline Plus. Dust mite allergy. http://www.aafa.org/dust-mite-allergy/. Accessed October 16, 2018.
2. CDC.gov. Facts about Stachybotrys chartarum and Other Molds. http://www.cdc.gov/mold/stachy.htm. Page updated September 18, 2012. Page accessed October 16, 2018.
3. The Lowdown on Snow Mold. Donna M. Boyle. McCauley News. Volume 32, Number 3. April 2011. https://bmcnews.org/story/the-lowdown- on-snow-mold. Accessed October 16, 2018.
4. ACAAI. Types of allergies: Pollen allergy.https://acaai.org/allergies/seasonal-allergies. Accessed October 16, 2018.
5. ASPCA. Are You Allergic To Your Pet? https://www.aspca.org/pet-care/general-pet-care/are-you-allergic-your-pet. Retrieved October 16, 2018.
6. 2012 U.S. Pet Ownership & Demographic Sourcebook, American Veterinary Medical Association. https://www.avma.org/resources/reports-statistics/market-research-statistics-us-pet-ownership-2012. Accessed October 16, 2018.