COMMON ALLERGY SYMPTOMS IN KIDS.
Some allergies are easy to identify by the pattern of symptoms that follows exposure to a particular substance. Here are some common clues that could lead you to suspect your child may have an allergy.1





THE SOCIAL IMPACT OF ALLERGIES IN KIDS
Studies show allergy symptoms affect your child in other ways than just symptoms.1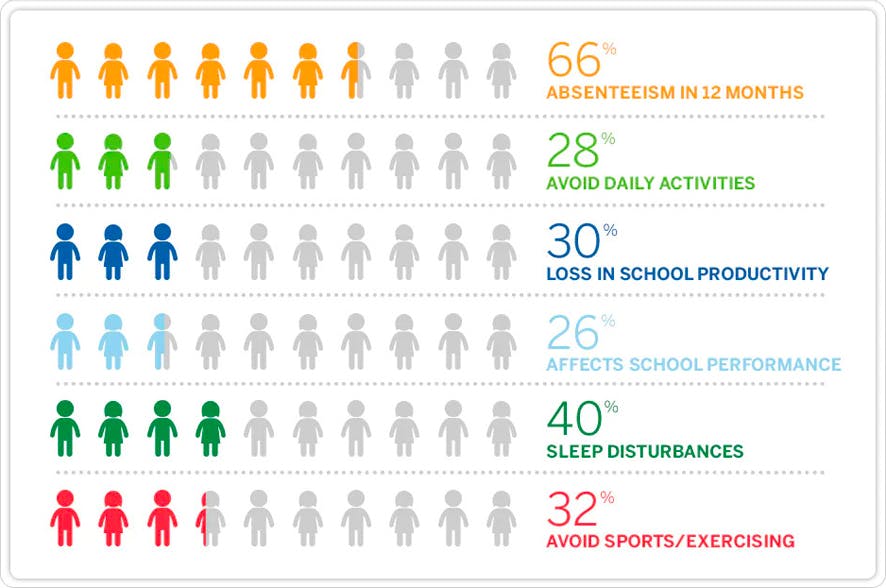 Sources:
1. Seasonal Allergies in Children. (n.d.). Retrieved November 12, 2015, from https://www.healthychildren.org/English/health-issues/conditions/allergies-asthma/Pages/Seasonal-Allergies-in-Children.aspx
2. Meltzer EO, Blaiss MS, Derebery J. (2009). Burden of Allergic Rhinitis: Results From the Pediatric Allergies in America Survey. J Allergy Clin Immunol. 124: S43-70.