5 WAYS TO REDUCE PET ALLERGENS IN YOUR HOME.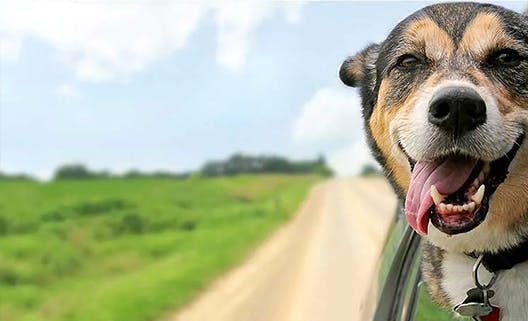 Have a pet and pet allergies? You're not alone. According to the Asthma and Allergy Foundation of America (AAFA), as many as three in 10 Americans are allergic to dogs or cats.
Here are five ways to start reducing the pet allergens in your home now.
Say it ain't so! While it might be the least desirable solution, the AAFA suggests keeping a pet-free home as the best way to avoid interaction with pet allergens. But allergy doctors are quick to report that patients are not keen to take that advice.
Dr. Bryan Martin, president of the American College of Allergy, Asthma and Immunology, admitted that most patients don't choose to give away their pets."They're usually inside most of the time, so we have a consistent exposure to dog and cat allergen, which is why we tell people if they're allergic and won't get rid of their animals, we have to find a way to coexist with the fewest symptoms," he said.
If you, like many of Dr. Martin's patients, opt to keep your pets, keep reading for other tips to reduce your exposure to allergens.
DON'T ALLOW PETS ON FURNITURE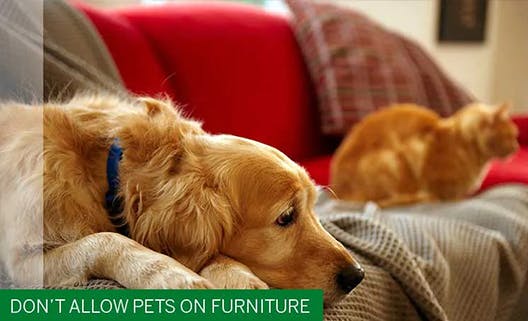 Upholstered furniture can trap pet allergens, so Dr. Bassett said it's worth instituting a no-pets-on-the-furniture rule. "You could also choose to have a pet-free bedroom," he suggested.
Beyond keeping pets from snuggling up on the couch, there are additional steps you can take with your furniture to reduce pet allergens in your home.
"If you have a pet in the home, we know there is a fair amount of allergen in the pillows, in the bed, and the carpeting and rugs. It's harder to clean it, so you want to have less upholstered items," Dr. Bassett said. "If you have a pet allergy, you want to have wood furnishings or leather or vinyl -- things that are easier to clean and are not as porous."
Since pets can also bring outdoor allergens into the home if they get to run around in the yard or go for walks, Dr. Bassett recommends his patients use a HEPA (high efficiency particulate air filter) in the bedroom.
The AAFA also recommends pet allergy sufferers equip their vacuums with HEPA filters. "Vacuum cleaners stir up allergens that have settled on carpet and make allergies worse," they write on their website. Using a HEPA filter on your vacuum will help reduce these airborne allergens.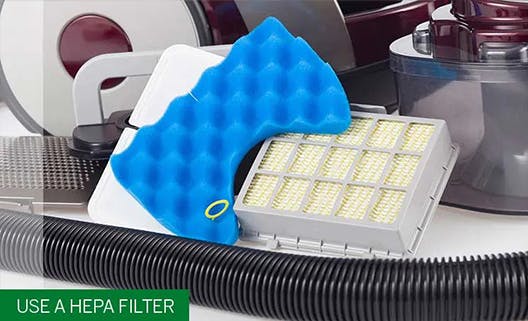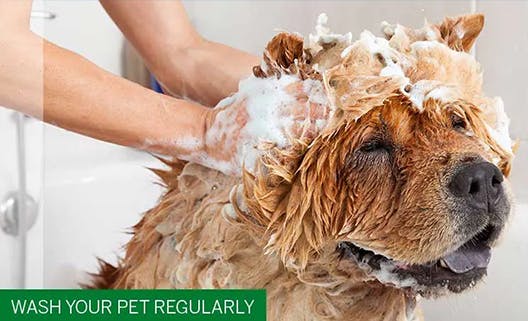 Need another reason to give Fido his weekly bath? The AAFA suggests that washing your pet on a weekly basis may reduce airborne allergens.
But don't expect this to be a cure-all solution. The AAFA also notes that weekly baths have "questionable value in reducing a person's symptoms." Weekly washings can reduce the allergens floating around your home, but that is not the same thing as reducing your symptoms.
In fact, one of the few things that can reduce your symptoms is by having relief nearby. Flonase Allergy Relief can provide 24-hour relief from some of the most common allergy symptoms: nasal congestion, runny and itchy nose, sneezing and even itchy, watery eyes.