GOT ALLERGIES? GET A HOUSEPLANT.
BEST (AND WORST) INDOOR PLANTS FOR ALLERGIES
Not all houseplants are created equal—when it comes to improving indoor air quality that is. Some houseplants filter harmful toxins and pollutants out of the air (like benzene, formaldehyde, and trichloroethylene) that come from everyday substances like certain detergents, wood products, and paints. On the other hand, certain indoor plants can make it more difficult to breathe—especially if you have pollen or mold allergies.1-4 Here's a look at some of the best and worst houseplants for allergy sufferers.
BEST
Houseplants that improve indoor air quality: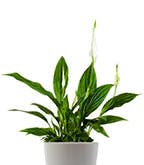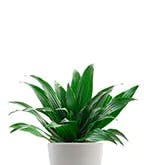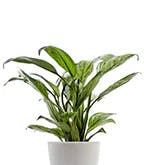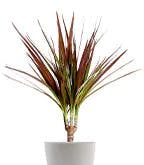 WORST
Houseplants to limit/avoid if you have allergies: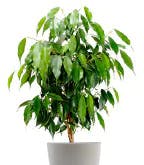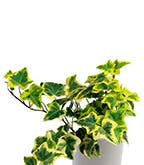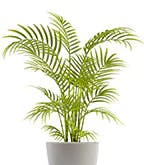 Sources:
1. Wolverton, B. (1989). Interior Landscape Plants for Indoor Air Pollution Abatement. Final Report. Retrieved from http://ntrs.nasa.gov/archive/nasa/casi.ntrs.nasa.gov/19930073077.pdf
2. Pottorff, L. (n.d.). Plants "Clean" Air Inside Our Homes. Retrieved December 9, 2015, from http://www.colostate.edu/Dept/CoopExt/4dmg/Plants/clean.htm
3. Gardening with Asthma and Allergies & Creating an Allergy Friendly Garden. (n.d.). Retrieved from https://www.asthma.ie/gardening-with-asthma-and-hayfever
4. Mahillon, V., Saussez, S., & Michel, O. (2006). High incidence of sensitization to ornamental plants in allergic rhinitis. Allergy, 61(9), 1138-1140. Retrieved November 17, 2015, from http://www.ncbi.nlm.nih.gov/pubmed/16918519